If you really want to know what is in the food you are buying or how an artisan product was made, ask the farmers, food producers and artists themselves. Most farmers' market vendors love talking about what they have grown or made and will appreciate you showing a genuine interest. 
Here are 7 questions you should ask farmers' market vendors on your next trip to the market. 
Where is your farm, food manufacturing facility or studio located?
Knowing where products are made will help you know if what you are buying is truly local.
Did you grow, raise, make, bake or create this?
Some vendors, who are called resellers, buy wholesale items or products made in bulk elsewhere, and resell them as their own. If you want to support local, it is best to buy from vendors that sell only what they and their family or team produce themselves.
Are you a verified vendor?
Farmers' market vendors can now be verified by the Alberta Farmers' Market Association as vendors that grow, raise, make, bake or create their own products. It is a 100% guarantee you are supporting the farmer, artist or business that grew, created or produced the product. You can look for the verified logo on display in a vendor's stall or on their products, or simply ask the vendor if they have been verified.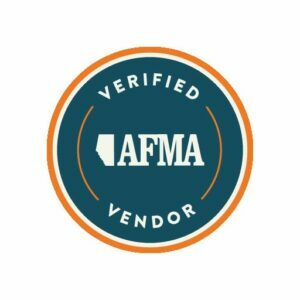 When was this picked, harvested, made, baked or created?
The longer it takes something to reach the market, the less fresh it might be. Some products like jams can have a long shelf life, while other products like art, jewelry or clothing can be produced well in advance. If you are shopping for fresh produce, meats, eggs, dairy products or any value-added food products, ask about when it was made or look for manufacturing or best before dates on the label. If you are buying art, crafts, jewelry or other handmade products, ask the artist about the inspiration behind the item. It might give you a great story to tell family and friends. 
How should I prepare, store or use this product?
If you are buying produce, meats or fish, or even food product you aren't familiar with, ask the vendor about the best way to eat, use, freeze, store or use the products so you get maximum enjoyment. 
Can I buy your products at other markets, online or in retail stores?
Shopping the farmers' market can be a fun experience and it is a great way to support local businesses. But if you can't make it to the market, knowing if your favourite products are available for purchase online, or at another market, or even in retail stores, allows you to continue to support your favourite vendors outside of market days. 
Is it okay to ask any question? 
Yes! Don't be afraid to ask questions when you are at the market. Remember, vendors are selling at the local farmers' market because they want to sell directly to and interact with consumers. You are the reason those businesses are at the market, so take advantage of the chance to talk directly with them and learn more about what you are buying.